Free shipping

on all orders over $300

All items in-stock

unless otherwise noted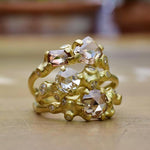 Rare finds and one-of-a-kinds
Love & Luxe is a jewelry store and atelier located in the Mission district of San Francisco. Explore a unique collection of wearable art from some of today's most exciting jewelry makers. Visit us in person or shop a specially curated selection of pieces from our collection online.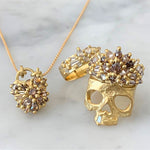 Make it personal
Work with our expert staff to design the engagement, wedding, or commitment band of your dreams. Re-luxe your existing pieces to create beautiful new jewelry you'll want to wear everyday.
As unique as you
Uplift your personal style. Shop 40+ international small studio jewelers including Lola Brooks, Polly Wales, Betsy Barron, Johnny Ninos, Todd Reed, Petra Class, Ruth Tomlinson, and Sia Taylor.